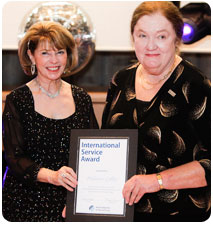 Prue Galle receiving a WCPT International Service Award from Past President Marilyn Moffat.
In 1976 the Australian Journal of Physiotherapy published an article by Prue Galley titled 'Patient referral and the physiotherapist'. This article was a synthesis of the debates and arguments about whether Australian physiotherapists were ready to act as primary contact professionals. Galley asked: Have we as physiotherapists, the knowledge, the …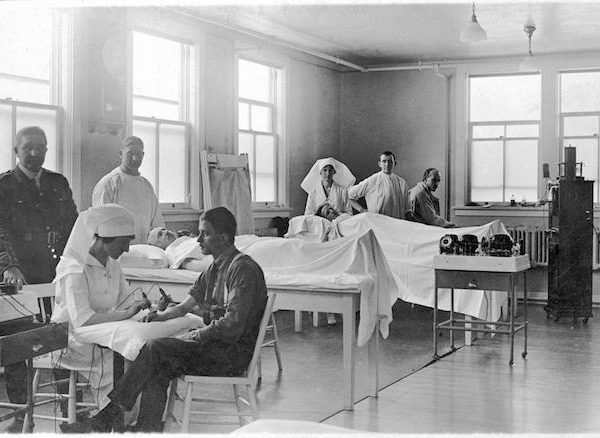 VGH Physiotherapy Department, Military Annex, 1917.
Flickr
Last week I spoke with Patricia Grohne about some of the work she has been doing with her colleagues to record and celebrate the history of physiotherapy in British Colombia, Canada. As well as this brief audio interview, Patricia has provided a brief 'Story of the Physiotherapy History of British …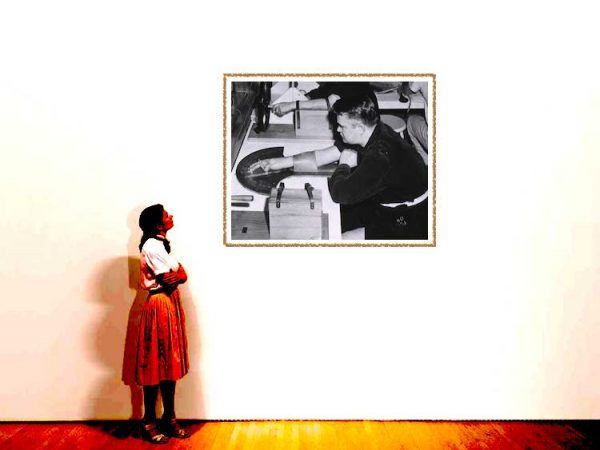 The International Physiotherapy History Association has been running for more than a year now, and we have had an executive committee in place since October, so we are nearly a year old as a formal organisation. We have a wonderful new website (now available in more than 20 languages) which …