The 1st of March is International Wheelchair Day so we are getting ready for the celebrations by having a look back at the history of the wheelchair.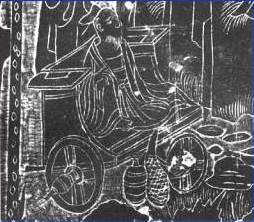 While both chairs and wheels have been around of thousands of years, the Ancient Greeks and the Chinese were the first to combine the two. Ancient Greeks are well known for their chariots, and records show that they used wheeled beds to transport people unable to walk. In China, wheelchairs have been in use since roughly 525 AD. The earliest known record of a wheelchair is an inscription on a stone slate in China.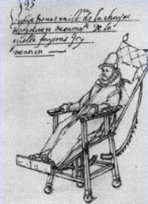 During the German Renaissance a wheelchair was invented for King Phillip II of Spain in 1595 who in his later years suffered from such severe gout that walking became difficult. It was an elaborate chair with both armrests and leg rests. Although it had wheels Phillip needed assistance for propulsion and so it resembled more of a modern day highchair than what we know as wheelchairs of today.
In 1665 the first self-propelled wheelchair was invented by Stephan Farffler, a 22-year-old German paraplegic watchmaker. Built on a three-wheel chassis, it had hand cranks attached to the front wheel.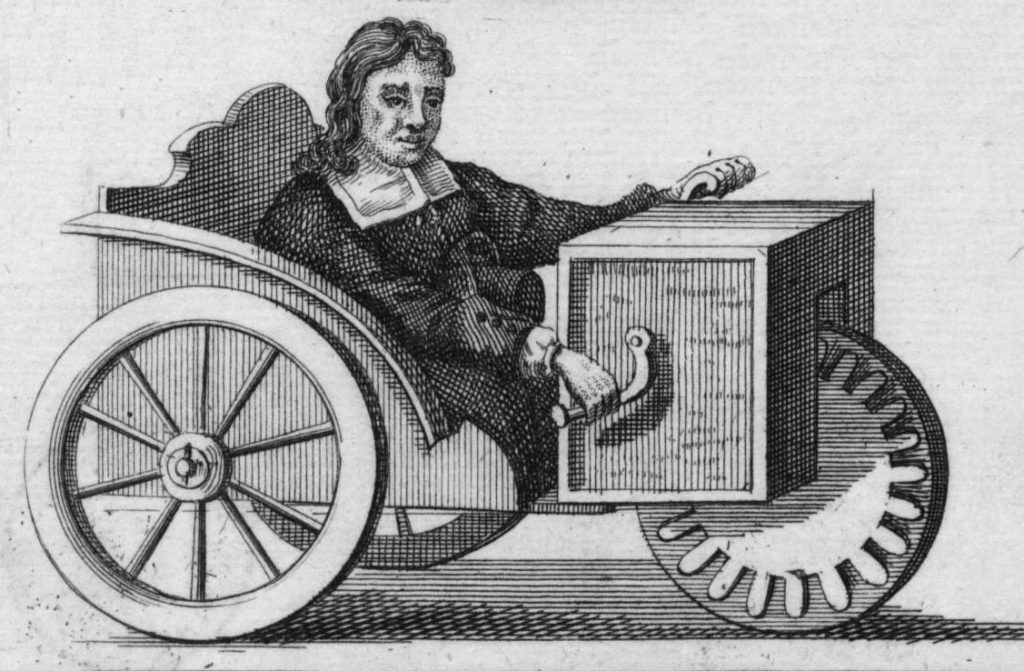 James Heath, of Bath, England invented a chair around 1750. These wheelchairs for hire brought the sick to take the waters at the Pump Room or to bathe in the baths.
In 1783, John Dawson, a wheelchair maker, also of Bath, England, invented a wheelchair also named after the town of Bath. Dawson designed a chair with two large wheels and one small one. Although this antique wheelchair was originally intended for basic mobility, the idea found a modern day place in the hand cycle for athletes. The Bath wheelchair gained in popularity and by 1830 had replaced the sedan wheelchair as the favoured means of transportation.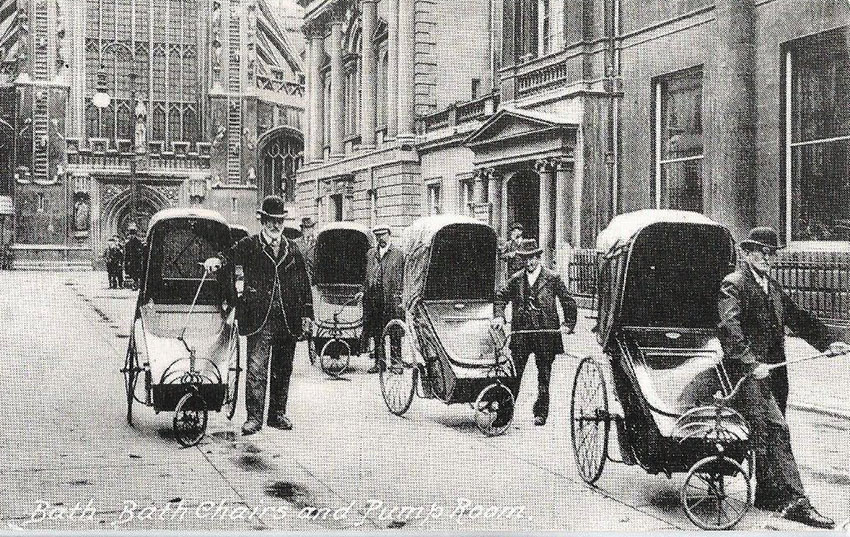 During the second half of the 19th century, records indicated many improvements were made to the Bath wheelchair. The early convertible chair had a reclining back and adjustable foot rests, and it was constructed of wood and wicker. A lighter weight wheelchair was made from Indian reed and had large wheels on the front or back, and weighed 50 pounds without the push rims or 58 pounds with push rims.
A patent recorded in 1869 shows a wheelchair with rear push wheels and small front casters, very similar to today's models. Between 1867 and 1875 inventors added new hollow rubber wheels similar to those used on bicycles on metal rims. In 1881 push rims were invented. In 1894 a US patent was issued and these wheelchairs were used by veterans of the Civil War and the First World War.
In 1900 the first spoke wheels were used and in 1912 the first motorized power chair had a 1¾ horsepower motor on an "invalids tricycle". In 1916, the first motorized wheelchair to go into production was manufactured in London.
Canadian George Klein is credited with the initial design of the power chair even though this was a team effort by engineers and patients who explained what their needs were to the doctors. Credit is often given to Everst and Jennings as they were probably the first to manufacture the power wheelchair on any scale. These antique powered wheelchairs were very basic. The E&J 840 had no circuit board and only two speeds: low and high. To change speeds you had to stop the wheelchair. The jerky movement was in part due to the basic steering of a joystick that had to make contact with one of the four on/off levers for direction.
In 1932, a mechanical engineer, Harry Jennings, built the first folding, tubular steel wheelchair. That was the earliest model that is similar to what is used today. The wheelchair was built for Herbert Everest, also a mechanical engineer and a paraplegic friend of Jennings who wanted a wheelchair that could be put into an automobile. Together these friends founded Everest & Jennings, a company that saw the potential of their invention and were able to mass market their well known "X-brace", which is still in use today.
In 1950 Sam Duke received a patent for a releasable add-on power drive applied to a manual wheelchair (the unit was actually permanently fitted to the chair with U- bolts)

In the 1960's folding wheelchairs were commonly fitted with electric drives. The drive units were still very heavy and quite difficult to put on and take off. At that point both joystick and steering column mechanisms were available.
The 1970's saw the introduction of aircraft quality aluminum being used in the frames which started a revolution of ultralight wheelchairs.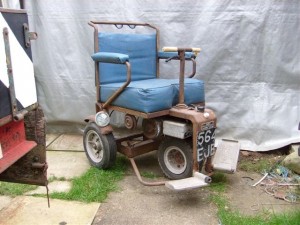 In the 1980's most electric wheelchairs on the market were still bulky, heavy and required a special vehicle for transportation. The power components of the chair were integrated into the frame which has been strengthened to support them.
By the 1990's the popular electric wheelchairs on the market were fold-able though requiring the removal of at least the leg rests and batteries.
Technology has improved with the creation of power wheelchairs operated with a joystick, a head stick or sip and puff devices. Tilt-in-space, elevating and stair climbing wheelchairs, and sports chairs are some of the vast array of wheelchairs now available.
References:
History of the Wheelchair
The history of the wheelchair
www.wheelchair-information.com/history-of-wheelchairs.html
https://www.mobilityscooters.co.nz/history/wheelchairs
https://mobilityunlimited.org/blog/wheelchair-brief-history
https://resna.stanford.edu/History/literature_review.pdf
https://www.historyextra.com/period/qa-when-was-the-first-wheelchair-introduced